Why experience Peru with us?
It's not for everyone.
If you travel to get inside a place, beyond the cultural clichés and postcard moments, our trips are for you.
If you're looking for a bubble-wrapped, watered-down "package tour" that herds you from one postcard moment to the next, and insulates you from the contours and nitty-gritty of real life, then you should talk to one of the big operators – there are plenty out there to choose from.
The foundation stone of Aspiring Adventures, and our personal aspiration for you, our guest, is to put you in the picture – part of the scenery, not looking at it through a bus window or obediently snapping a selfie at the prescribed photo stop.
We're passionate about making every moment of your trip memorable. We fill our days with action and real cultural experiences: the absolute best of what these places have to offer, from world famous attractions to local secrets where other tourists never go.
On our tours, we eat, drink, dance, learn, hike, bike, kayak, swim, and play our way through an eclectic range of destinations, engaging with the environment, the culture, local people and daily life.
It's a lot of fun, and you'll go home relaxed and rejuvenated, but it's a lot more than just a vacation. You'll learn about yourself and this world we live in. You may be changed forever.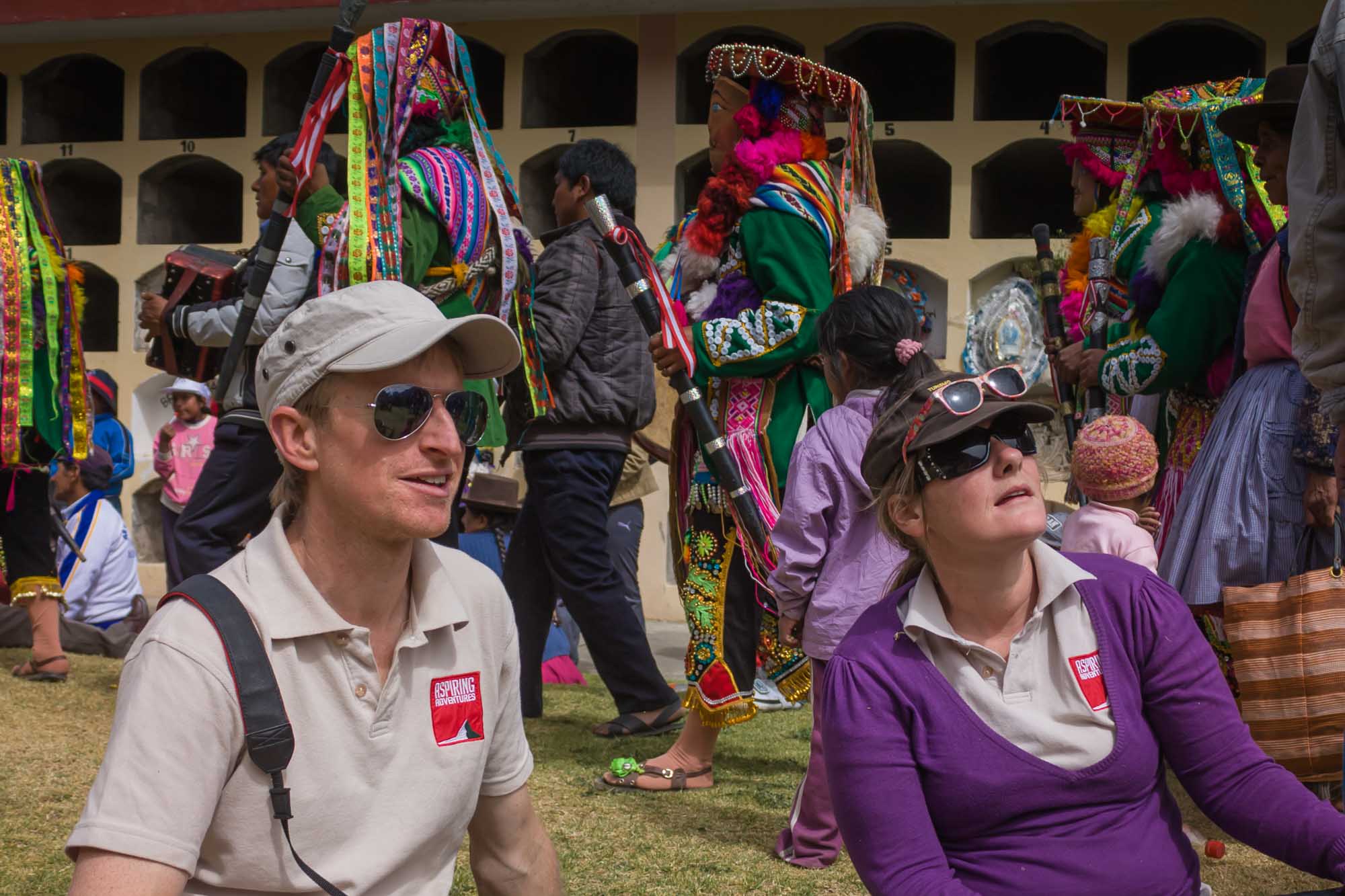 Why the name?
Aspiring means growing, in a direction you've chosen for yourself. It means not compromising or settling for less.
We started Aspiring Adventures in Queenstown, New Zealand. We didn't have to think long about a name. It was practically looming over us: Mount Aspiring, the seductively beautiful, deceptively difficult, major mountain in the area.
Living in Peru has given us experience with apus – an Inca belief which many in the Andes still hold, that imposing mountains are powerful demigods, worthy of adoring and appeasing.
Mount Aspiring's obvious apu qualities, combined with the meaning of the word aspiring, made picking a name for our company very easy.
The word sums up almost perfectly the shared ethos that brought us – Katy and Steve – together to form Aspiring Adventures.
Both in our specific approach to travel, and more generally as people, we're aspirers.
We're long-term goal-setters and planners. We share a belief that our mission in life is to grow by exploring, and to help others to do so if we get the chance.
At first, it was about creating the Peru experiences we aspired to when we became adventure guides: authentic, flexible and intimate. Not sticking to the beaten track. Tours we enjoyed guiding.
As Aspiring grows, we end up guiding less and directing more. The tours keep getting better: we are still driven explorers, and getting our discoveries into our trips so we can share them with you, years ahead of our competition, is one of our greatest sources of satisfaction.
The greatest satisfaction of all comes from achieving that original aspiration: to take open-minded travellers into the heart of the places we love so much and know so well. To share our apus with you. To pass on some of the luck we've had, to be people who make a living travelling and learning. Thank you!