Boutique Tour Operator of the Year!
We are very proud to announce that Aspiring Adventures has been awarded Boutique Tour Operator of the Year for Cusco, Peru in the 2016 Holiday & Tour Specialist Awards!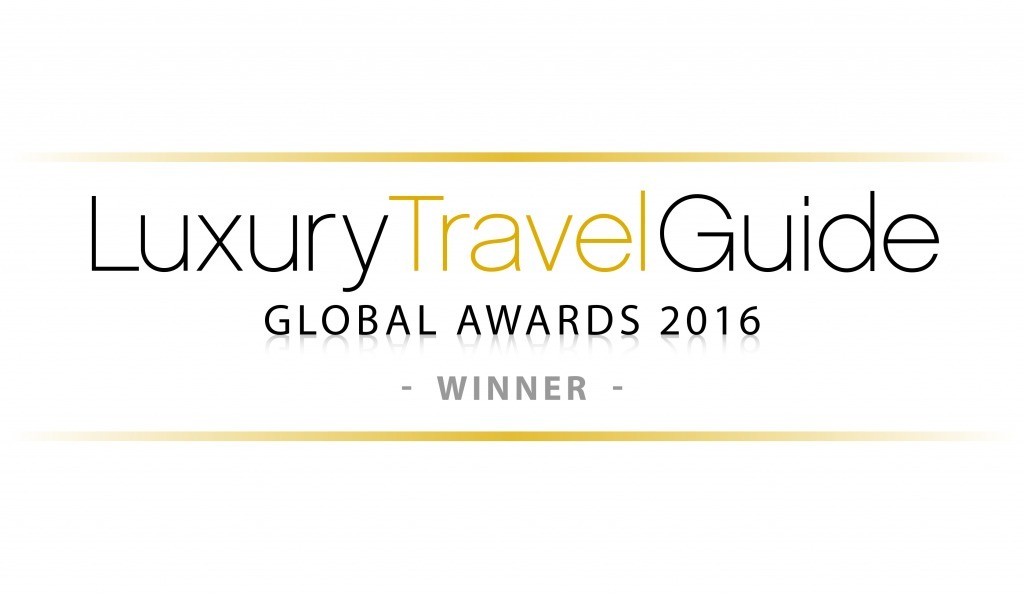 The Luxury Travel Awards recognize and celebrate excellence across all sectors of the affluent travel and tourism industry in Europe, The Americas, Asia & Australasia, and Africa & Middle East.
Their team of experts have scoured the globe and traveled extensively in order to identify everything from the very best hotels, airlines and tour operators through to highlighting the most reputable tourism service companies.
Donald Richards, LTG Awards Coordinator, has this to say: "the Awards Program selects winners based on their achievements and strengths in the travel industry.
All winners of the 2016 Holiday & Tour Specialist Awards were subject to the same rigorous assessment criteria, carried out by the Luxury Travel Guide Award experienced in-house professionals as well as a number of celebrity guest judges.
This ensures that only the most deserving teams, businesses and individuals walk away with one of these prestigious accolades. The Luxury Travel Guide Award represent the pinnacle of achievement, championing the best in their respective fields, therefore to come out as a clear winner is an achievement to be proud of."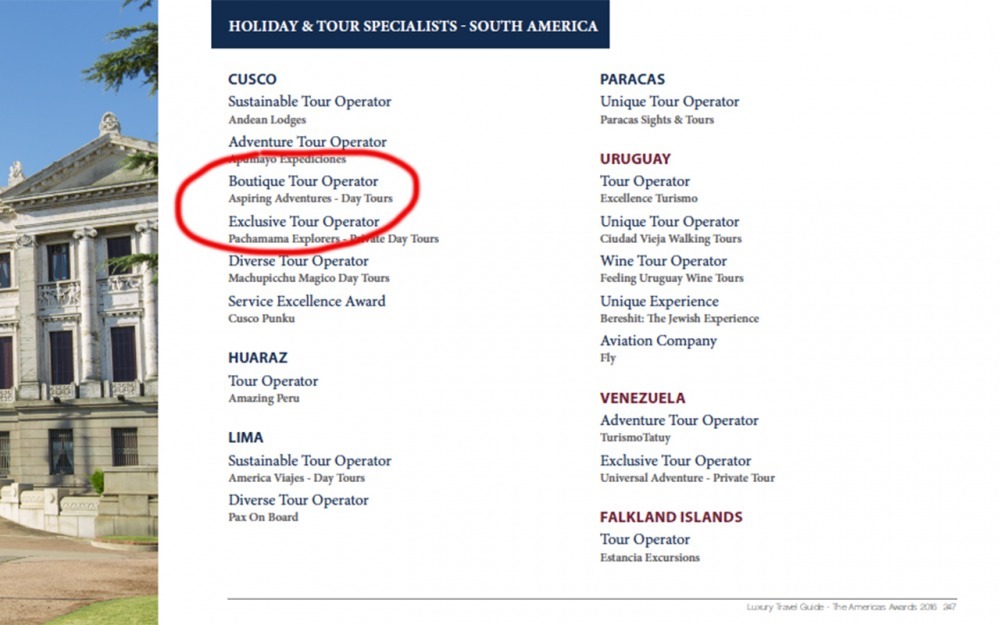 Wow - we are delighted and deeply honored to have won this award for the first time!
Head to the Luxury Travel Guide to read more about it all (use the password "luxamawards2016" to view the awards - we're on page 246).
--
Steve Wilson is the co-founder and director of Aspiring Adventures, an adventure tour company running award-winning trips to Peru and other destinations. Find him on Google+ and Facebook. As well as running adventure tours, Steve is also an avid mountain biker, snowboarder, paraglider, and a very proud father.