Top 10 places to eat in Cusco (that they won't tell you about in the guidebooks!)
I did try to tell the world a lot of this in the 2010 Lonely Planet guidebook. One of the best things about having that enviable writing job was getting to share my favourite, locals-only, a-million-times-better-than-the-tourist-places, things to eat.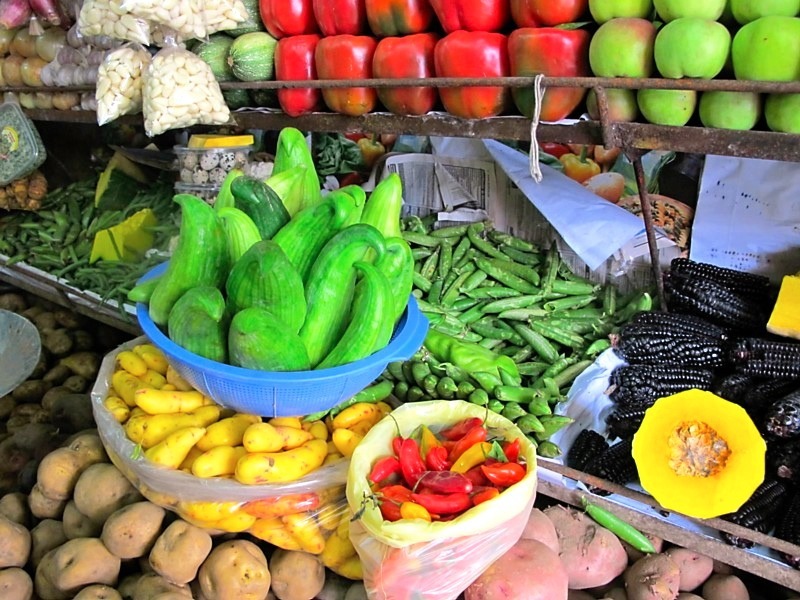 I think I was a bit too local, on food and everything else, as Lonely Planet have strenuously resisted all my efforts to work for them again since. Too bad for them, and lucky for the guests on our trips, who get to eat the best food in Cusco undisturbed by other tourists – and now, lucky for you!
Here goes:
1. Victor, el rey de falafel (the falafel king)
After midnight on weekend nights on the disco strip in Calle Plateros, competition between sandwich vendors in different doorways is fierce. Take the trouble to seek out Victor – he really is the king.
2. Pollo a la brasa
In Peru, a land with more national dishes than days in the year, by far the most popular thing to eat out, and the favourite dish of the majority of the population, is the unassuming pollo a la brasa – chicken on a spit. You'll see outlets on every block. If you're prepared to make the trek out of the center to experience what locals consider the best, check out La Granja in Manuel Prado (just off Avenida la Cultura, one block before the mall, in Calle Sacsayhuaman), or head out into the farflung southern suburb of Cachimayo to try Pikol on Avenida la Cultura.
3. Humitas in the Plaza de Armas
The sierra's version of tamales are humitas – small white corn-cakes stuffed with meat or raisins. The best (and moistest – this is important) ones in town are sold by local institution, la Señora de las Humitas, out of a polystyrene cooler from the colonnade under Paddy's Irish pub in the Plaza de Armas.
4. Meli Melo bakery in Limacpampa.
Sit down for a tasty empanada and a decent juice or coffee surrounded by entrancingly 70s décor. If you're keen for cake, follow Katy's Famous Rule of Thumb About Peruvian Desserts: go for the blandest looking cake you can see! DO NOT let lashings of frosting, cream and colour seduce you – those cakes all taste the same, of generic dry sponge and industrial filler. Go for crema volteada, leche asada, or if you must eat cake, tres leches. You can thank me later.
5. The stand on the corner of Ruinas, Tullumayo and Recoleta
Here a young lady hangs out under a beach umbrella and sells the best papa rellena and fried yuca in town.
6. Qosqo Maqi bakery in Tullumayo near Limacpampa
I have two words for you, and they're so important I'm going to repeat them three times: pan campesino! Pan campesino! PAN CAMPESINO! (Here are some supplementary words: pan de castaña, pan de chocolate, pan de pasa. So much baked goodness!)
7. Peruvian pizza
Peruvian pizza is a world unto itself involving thick but flaccid crust, liquid cheese, and oddest of all, a variety of accompanying condiments. I know it sounds strange, and it took me years to get used to it, but now I love it. You should give it a try!
Pizzacar is my favourite. They have a couple of outlets and do delivery – the owner lady often shows up herself in her little red car. All their pizza is great, and the aji de gallina (chicken chilli) flavour is the best novelty pizza I've ever tried. Donatello's pizza is also awesome – they have the only dessert pizza that's ever earned my approval.
8. Italian pizza
Despite being from Melbourne, Australia – world capital of food snobbery – I had never tried this until a couple of different places in Cusco introduced me to its transparently-thin-crusted glory. Check it out at Carpe Diem in Calle Plateros, or go all-out on incredible pizza and imported Italian wine at my favourite restaurant in Cusco, la Cantina in Calle Saphy.
9. Student ceviche and leche de tigre (tiger's milk)
If you like ceviche, you'll love leche de tigre – it's the drink version. The funkiest way to imbibe is at the hole-in-the-wall outlet of El Paisa, in Micaela Bastidas opposite the hospital. If you're into ceviche and cheap eats, the area a couple of blocks back towards town is full of small cheap cevicherias catering to university students with ceviche and arroz chaufa (fried rice). For years I didn't like the sound of this combination, but when I finally tried it, I went back and ate it for breakfast three days in a row.
10. Pastel de acelga (silverbeet and cheese pastry)
Pastel de acelga is the incredibly cheap and delicious unsung hero of Peruvian baked goods. Some of the best ones can be found at Pantastico, el Bondiet, and la Valeriana.
We've kept the best places of all secret! For a real insider's view of eating in Cusco, get in touch - we'll hook you up!
--
Katy Shorthouse is the co-founder and director of Aspiring Adventures, an adventure tour company running award-winning trips to Peru and other destinations. Find her on Google+ and Facebook. As well as running adventure tours, Katy is also a Peru guidebook author, mother, and avid hiker, skier and mountain biker.