An Aspiring Adventure
This is a story from Vanessa and Jeff, Aspiring Adventures guests who travelled with us on their Peru honeymoon. Here's what they had to say about their Peru experience with Aspiring!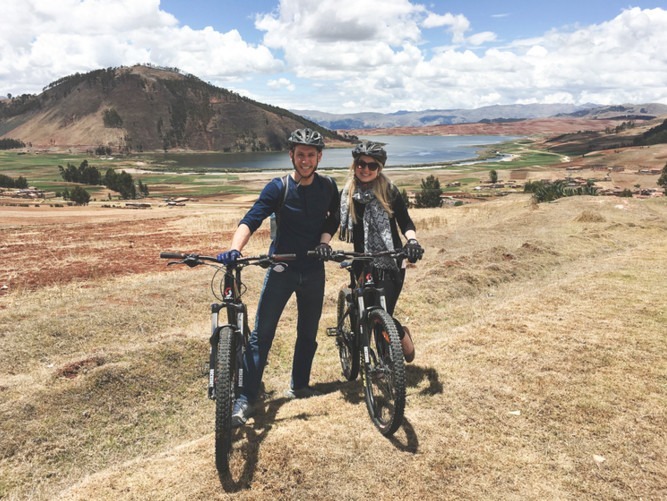 Jeff and I are usually ones to wander on our own so when we decide to go on a guided tour it's a little out of our comfort zone. We are always worried we'll be stuck in tourist trap not encountering everyday life and missing out on discovering places off the beaten path. We were so happy Aspiring Adventures shared many of the same values we have when traveling and booked two tours. First up was a half day Alternative Cusco tour with Aldo.
Aldo picked us up right at 9am at our hotel, Casa San Blas. As soon as we walk out of the lobby's door to the narrow cobblestoned alleyway we ran into a girl with her baby llama . . . in a hat. This was going to be a great day.
Cusco dates back to before it was the capital of the Incan empire to 1100AD. The city is steeped in history and in the heart of the city every corner you turn tells a story. We learned so much from Aldo as we wandered the winding, cobblestoned streets.
Next Aldo brought us to the famous Plaza de Armas for a quick photo op and history lesson before exploring the San Pedro Market. The open air market is bustling with people of all ages and backgrounds looking to browse, shop or simply grab a bite to eat. Aldo guided us through each aisle of the market, sampling bread and medicinal tea on the way as well as learning about a mercado speciality, frog juice.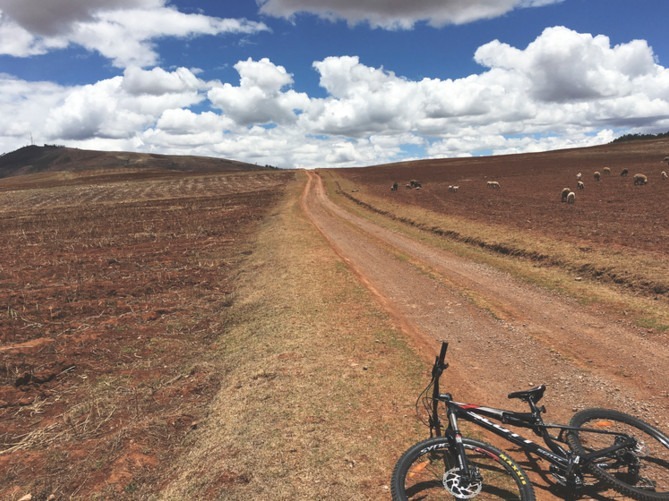 As we weaved in and out the colorful aisles of the endless market we stopped at Margarita's juice stand to try the Especial Con Malta - smoothie with banana, orange, pineapple, papaya, milk, beer and a raw egg.
Margarita came to Cusco from Lima when she has 21 and has worked at the market for 40 years. Our tour concluded at La Cusqueñita, a traditional pikanteria. Aldo ordered us chicha morada which quickly became one of my favorite discoveries while in Peru.
On our second day with Aspiring Adventures we booked a full day bike tour of the Sacred Valley to visit the Moray crop circles and the Maras salt mines. At 9am Ronnie met us at Casa San Blas and we were on our way to the valley.
Before hopping on our bikes we made a quick stop in Chinchero to have some coca tea and learn about about the weaving, dying and cleaning of Alpaca wool.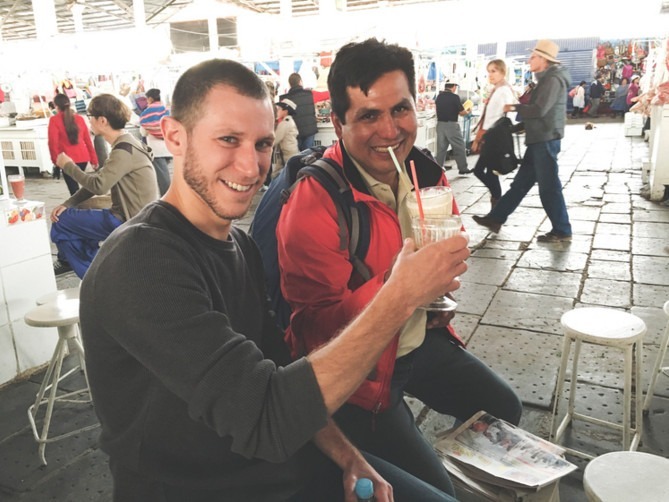 This was the part of the trip I had built up in my head and terrified myself about - biking. I hadn't ridden a bike since I was 14. Before my father passed away we'd ride the minuteman bikeway, around town or on our trip to Nova Scotia. That was almost 15 years ago.
It was a little bit of a rough start at first, aka don't hit the front brake before the back brake, but I caught my balance quickly. I kept my own pace and let Ronnie and Jeff race ahead.
One thing I didn't take into consideration - my asthma. It's rarely an issue but combined with the valley's elevation and an uphill stretch an asthma attack happened - twice. Jeff also took a major fall while we went down a hill. Needless to say we were a little bit of a hot mess but Ronnie was patient, encouraging and had the car ready to give us a lift at any moment.
Even with all the mishaps biking the valley was a one of a kind adventure I wouldn't change.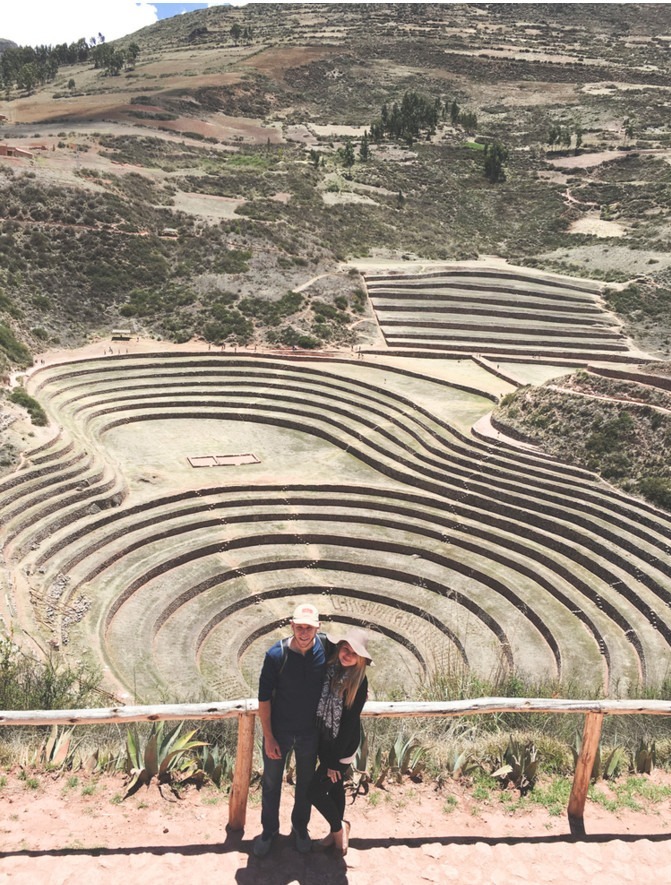 Our last stop on our Sacred Valley adventure were Maras salt mines. There are over 2,000 salt pools etched into the side of the mountain. We balanced our way across the pools as Ronnie gave us a brief history and engineering lesson.
– Vanessa MacAulay
Thank you for sharing stories from your Peru honeymoon experience with us and our readers, Vanessa! We were honoured to help you and Jeff plan your perfect honeymoon in Peru! Kind regards, Steve Wilson, Aspiring Adventures.