Quyllur Rit'i - Peru's answer to the Burning Man festival?
Does a solemn, holy pilgrimage to a Vegas-style neon-lit mountain shrine in the middle of nowhere, policemen disguised as bears, and trance dancing to brass band music all night long sound like you?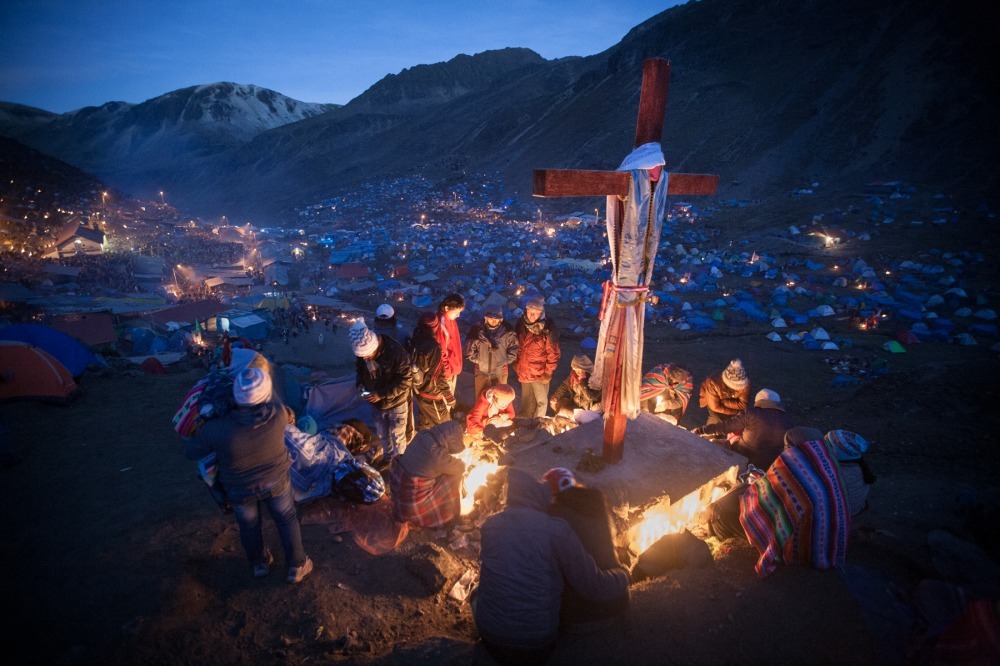 If so, you need to get to Peru's annual Quyllur Rit'i festival – and you might want to get in quick.
Every year we see a few more foreign faces, and this year for the first time the South American Explorer's Club (Peru and perhaps South America's largest tourist-aid body) asked us to help their members attend. This is a sign of the times. Quyllur Rit'i will never cease to be remote, intense, otherworldly and generally mind-blowing, but now's the time to hit it up if you want to say you experienced it before it was famous!
Check out this video which South American Explorer's Club organiser Bryan Cosgrove made about the experience.
Wondering what Burning Man is? Click here for more info.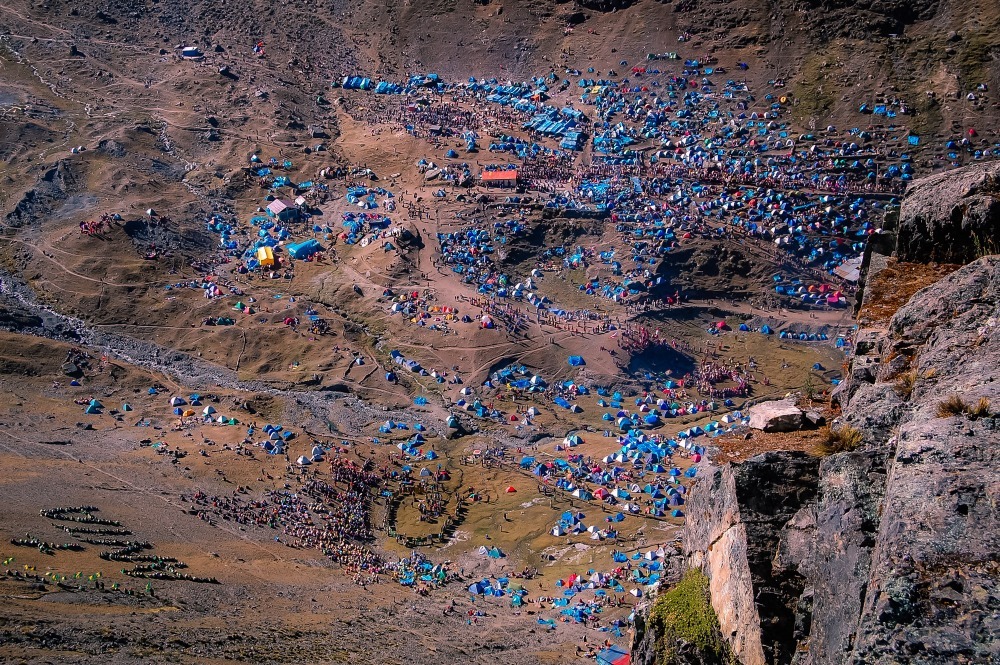 Steve has been to Burning Man four times and Quyllur Rit'i once. Katy has been to Quyllur Rit'i four times. The Señor de Ccoyllor Ritty festival is also known as: Ccoyllor Ritty, Qoyllur Riti, Qoyllority, Collorrity, Qollor Riti, Q'oyoriti and wikipedia's version: Quyllur Rit'i (which is what we've gone with!). The English translation is "Star Snow Festival".
--
Katy Shorthouse is the co-founder and director of Aspiring Adventures, an adventure tour company running award-winning trips to Peru and other destinations. Find her on Google+ and Facebook. As well as running adventure tours, Katy is also a Peru guidebook author, mother, and avid hiker, skier and mountain biker.