TripAdvisor Certificate of Excellence!
Our Peru adventure tours have earned us TripAdvisor's 2014 Certificate of Excellence! How cool is that!?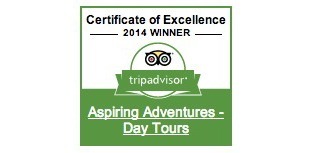 To quote TripAdvisor: "This prestigious award recognizes businesses that consistently earn top ratings from TripAdvisor travelers."
Winning the TripAdvisor Certificate of Excellence is a true source of pride for the entire team. There is no greater seal of approval than being recognized by one's customers. With the TripAdvisor Certificate of Excellence based solely on customer reviews, the accolade is a remarkable vote of confidence to our business and our continued commitment to excellence.
"TripAdvisor is pleased to honor exceptional hospitality businesses for consistent excellence," said Marc Charron, President of TripAdvisor for Business. "The Certificate of Excellence award gives top performing establishments around the world the recognition they deserve, based on feedback from those who matter most – their customers. From Australia to Zimbabwe, we want to applaud exceptional hospitality businesses for offering TripAdvisor travellers a great customer experience."
You can read reviews and view our Certificate of Excellence on TripAdvisor.
Thank you so much to our Aspirers for sharing the love over the past year!
--
Steve Wilson is the co-founder and director of Aspiring Adventures, an adventure tour company running award-winning trips to Peru and other destinations. Find him on Google+ and Facebook. As well as running adventure tours, Steve is also an avid mountain biker, snowboarder and paraglider.