Peruvian popster's patriotic polemic
'Yo Soy Peruano' (I am Peruvian), by Pisko, is a YouTube sensation, bringing over 1.3 million hits to the previously unknown artist since it was uploaded on July 1.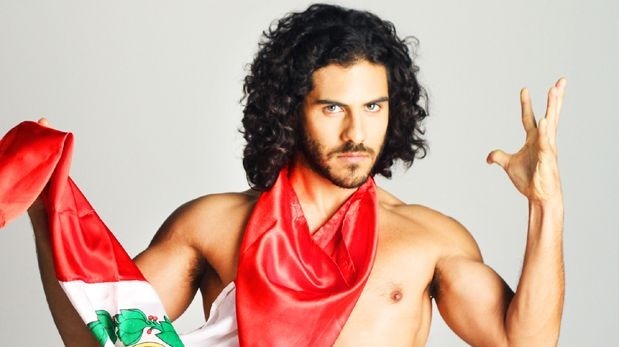 This video embodies and helps me articulate some of the things I love about Peru. Check it out on YouTube.
Bear with the tourism advertisement vibe at the start of the video. (It turns out Pisko thought PromPeru was going to sponsor his video, but they pulled out.) After briskly ticking off the two big names on the mainstream Peruvian national pride checklist - ancient history and food ('in the kitchen, we are superior beings!') - Pisko moves on to what I guess are more personal points of patriotism for him – music and dance in its many manifestations, biodiversity, the hotness of Peruvian women, the Quechua language, in which he raps impressively (still about the hotness of Peruvian women, as far as my limited Quechua can tell), and Peru's entrepreneurial microbusiness culture.
My favourite part of the song is a series of somewhat detailed calls to action to the Peruvian people and government, each of which could inspire a whole separate article about life in Peru:
* Let's exploit our resources intelligently, and concentrate on value adding! And decentralize to bring work to the provinces!
* Regenerate the penal system. Impart good values, not with the stick but with hard work!
* Police, purge your bad elements, and give the good ones a well-deserved raise!
* Demand that people running for high public office have at least some work experience!
Pisko has been accused of opportunism with the song's blatant call to patriotism. There is speculation he might be lining up to run for office (and I think we could do a lot worse!), and certainty that he is making a calculated grab for fame.
I saw Pisko interviewed on a current affairs show and they more or less put this to him. His response: 'My objective is, I want to tell everyone in the world, do what you love. Don't be afraid to do it. It's never too late to do what you feel like you came here to do.'
He explained that he worked as an economist in a bank, and economics professor in a university (no wonder his political demands are so concrete and convincing), til a near death experience (a plane he was in seemed about to crash) brought him a moment of clarity – he wanted to make music! And now he's doing it – following the dream.
This may be just me but I feel like somebody who underwent the same experience in my culture would manifest the dream in a different way, maybe, you know artier. But Peruvian culture is overwhelmingly micro-commercial, owner-operator, get rich (or at least get by) with whatever's to hand – hence all those food stalls.
In Peru, you're allowed to feel like you were put on this earth in order to make a calculated grab for fame using social media. Pisko is following his dream, no different from the micro-business person in his song who starts out with a stall in the market and ends up with an international corporation. I like his song, and I like him!
--
Katy Shorthouse is the co-founder and director of Aspiring Adventures, an adventure tour company running award-winning trips to Peru and other destinations. Find her on Google+ and Facebook. As well as running adventure tours, Katy is also a Peru guidebook author, mother, and avid hiker, skier and mountain biker.