Lonely Planet Peru 2013
We're delighted to announce that Aspiring Adventures has been recommended in the latest edition of the Lonely Planet Peru guidebook (2013)!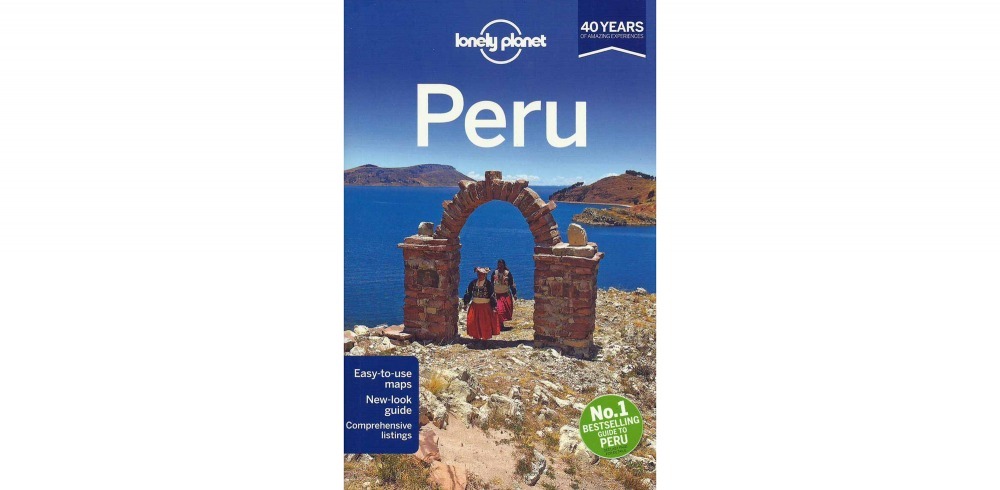 Published in April 2013, this is the 8th edition of the Lonely Planet Peru Guide Book, and is available in a book store near you, or online via shop.lonelyplanet.com, Amazon, and many more.
We are the first listed operator in the Tours section on page 545, alongside Peregrine Adventures and Tucan Travel, both big Aussie-based companies. Stoked? We're thrilled!
The listing reads: Aspiring Adventures is "a small, enthusiastic outfit that's Kiwi-Australian run with extensive experience in Cuzco and the Sacred Valley. Does biking, classic trips and food-focussed tours". (and let's not forget our Peru family trips, festival trips, and customised tours groups!). Thanks for the kudos, Lonely Planet!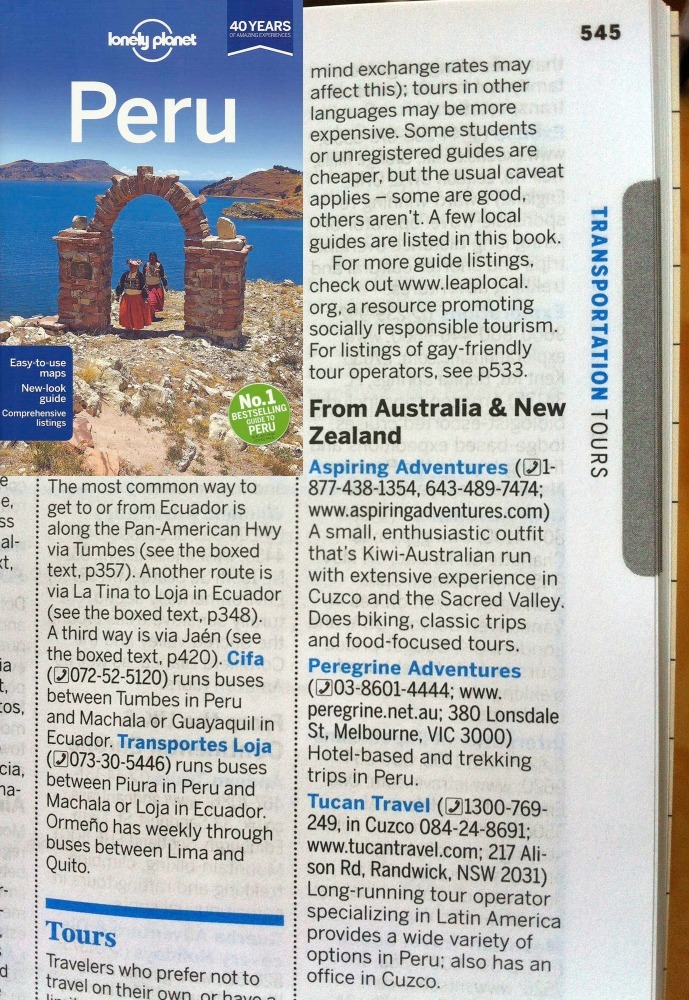 --
Steve Wilson is the co-founder and director of Aspiring Adventures, an adventure tour company running award-winning trips to Peru and other destinations. Find him on Google+ and Facebook. As well as running adventure tours, Steve is also an avid mountain biker, snowboarder and paraglider.