Top 10 best places to visit in Peru (aside from Machu Picchu!)
Machu Picchu is the big drawcard for travelers visiting Peru. The only people I know of that don't check out "Mapi" (as it is affectionately known) are those hardcore European backpackers that later revel in saying to other hardcore backpackers "yip - I've been to Peru, but I didn't go to Mapi of course - it's soooo touristic...".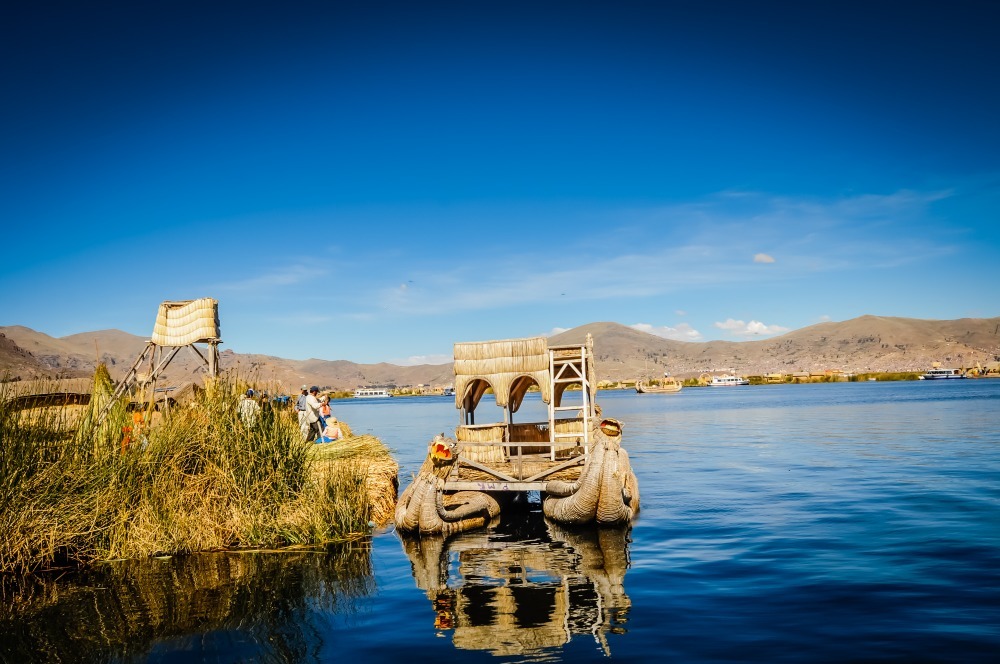 Truth is, Machu Picchu is very popular, and very busy - but it is for a good reason - it's truly amazing!
However, there's much more to Peru than Mapi, and I'm here to help broaden your desire to visit Peru, so, check out our top 10 best places to visit in Peru to (not including Machu Picchu, which is an obvious must-see - even if you happen to be one of those "I'm too cool for school" travellers!). Counting down on my pick of the top 10 best places to visit in Peru:
10. LAMPA: A small rural outpost located near Puno, Lampa is a travelers oasis. Check out the Inmaculada Concepción church. Be sure to ask to visit the crypt under the church, for one of the eeriest sights you'll ever see!
9. LAKE TITICACA: Cruise around the lake that's higher than most mountains anyone? And those bizarre Uros "islands" - gotta check them out!
8. SACSAYHUAMAN: The single most impressive Incan ruins (in my view, even more impressive than Machu Picchu itself!)
7. PUTUCUSI: A small mountain near Machu Picchu - for beautiful vistas of Machu Picchu and other nearby peaks - a hike up Putucusi at dawn is stunning!
6. PAUCARTAMBO: An otherwise sleepy village turns into an über-vibrant festival in July during the Fiesta de la Virgen del Carmen; impossible to describe - a must to see!
5. JULIACA: Ok, so let's be honest, Juliaca isn't the most pretty town in Peru, translate to completely untouristic. It's pretty much the underbelly of Peru, and is appealing for that reason. Check out the markets - stuff has never been cheaper.
4. CCOYLLOR RITTY: Go ahead, just try and pronounce it! Ccoyllor Ritty is an amazing mountain festival held each May/June.
3. THE AMAZON JUNGLE: You'll never have felt as alive as you will in the Amazon jungle! Check out one or more of the jungle lodges along the Rio Tambopata. The key with visiting this part of the world is to make sure you have a great local guide - their knowledge is immense!
2. NAZCA LINES: Strange markings of geometric shapes and animals that can only be seen from the air that were created in a time before air travel and Google earth? That, you've gotta see!
1. MACUSANI: You've certainly never heard of this place - think high Andes, llamas, then higher mountains, snow, crystal clear blue skies, glaciers, hiking, climbing, and camping. Macusani is one of the most picturesque places in all of Peru!
So, what do you think of ourlist of the Top 10 best places to visit in Peru? We'd love to receive your comments:
info(at)AspiringAdventures.com
--
Steve Wilson is the co-founder and director of Aspiring Adventures, an adventure tour company running award-winning trips to Peru and other destinations. Find him on Google+ and Facebook. As well as running adventure tours, Steve is also an avid mountain biker, snowboarder and paraglider.