Lonely Planet Peru guide book out now!
Check out the write-up about Katy in the Lonely Planet Peru 2010 guide book that she authored! We're so excited to see that all the hard work travelling around Southern Peru for LP has culminated into a book on the shelves - check it out at your local bookstore!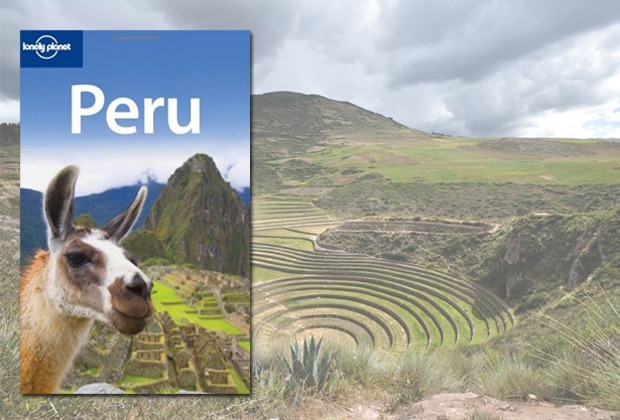 Katy's career highlights include walking the Inca trail 13 times and Australia's Overland Track seven times, guiding multisport tours in Australia, Ecuador, Costa Rica and Patagonia, and running adventure businesses in New Zealand and Peru. Lowlights include writing junk mail, cleaning toilets, and being sacked as the world's worst waitress by every single hotel on the Brighton, UK seafront.
Born in New Zealand, she grew up in Australia and now lives in Peru. A year-long backpacking trip to South America in 1996 began a love affair with the food, fiestas and incredible hiking and single track of Cusco that brought her back as an adventure guide in 2003.
After a couple of years guiding all over South America, she decided to settle down to doing what she loves best - developing and guiding adventure trips in Peru, and attending as many as possible of its festivities. Aspiring Adventures' trips revolve around unique annual cultural events like Virgin de la Candelaria in Puno, Paucartambo's Virgen del Carmen, and the incomparable Q'oyllorritty. These festivals ostensibly celebrate Catholic saints, but Catholic belief in the highlands is inextricably intertwined with indigenous religion which celebrates earthier deities like Pachamama (Mother Earth) and the apus - nature gods like mountains and rivers.
The result of all this, combined with the Latino love for dancing and carousing, produces multi-day festivals that Katy considers unmissable - so she incorporates each of them into her trips and has the pleasure of sharing them with fellow travellers.
You can read more about Katy and other LP authors on the Lonely Planet website:
--
Steve Wilson is the co-founder and director of Aspiring Adventures, an adventure tour company running award-winning trips to Peru and other destinations. Find him on Google+ and Facebook. As well as running adventure tours, Steve is also an avid mountain biker, snowboarder and paraglider.