World famous in Queenstown!
Two write-ups about us in Queenstown, New Zealand's local paper, ten years apart...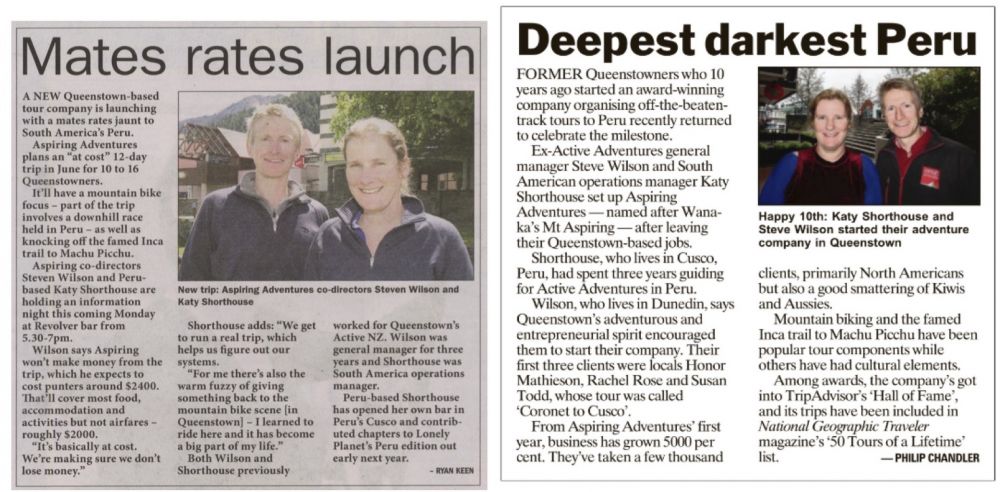 In Queenstown New Zealand, the Mountain Scene is the iconic local paper. I'm super-stoked to have made it in there not once but twice!
It's awesome that we're still in touch with two out of three of the guests from our very first trip, Honor and Susan, though not that surprising; building an Aspiring tribe, of intrepid, engaged, authentic travellers, is one of our big things, and we get to know most of our guests personally. Many stay in touch, and have gone on to travel together again.
However, I have to say, I really think you can see the passing of time all too clearly in these photos!
It's unfortunate that the second one was taken on a grey and miserable day.
It's also unfortunate that I failed to use sunscreen diligently all those years guiding in the outdoors.
Let that be a lesson to you all. Skincare is real!