SEVEN great adventures, ONE inspiring cause
Hey I thought I'd let you know about something I'm doing later this year - it's kinda crazy, but it's for a good cause :)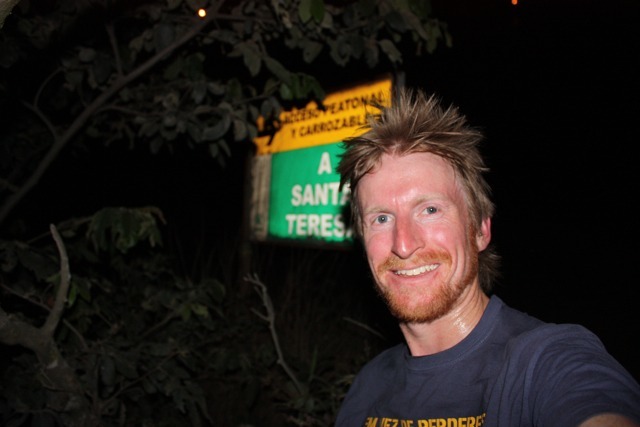 Picture above: self portrait taken at the end of my hardest run to date, 15 kilometres at 3,500 metres, near Machu Picchu, Peru, in 2009
Each year I tackle some mad personal goal that I conjure up for no other apparent reason than to test my resolve. I had a goal to learn about winemaking, so in 2008 I spent three months working at a winery in Portugal (acquiring a whole new level of appreciation for wine and port!). I had a goal to learn Spanish, so in 2009 I spent three months living in Peru (y si, ahora mi español es un poquito mejor!).
My goal for 2010 you ask? Well, I've decided to do something closer to home, something physical, something hard.... Yip, I've decided to run in a marathon. And, truth be told, I'm not much of a runner, so it's going to be a huge challenge, that's for sure!
When I started searching for runs available, I discovered the 7in7 challenge. Set up by Mal Law, the 7in7 challenge takes runners on 7 runs over 7 days - a total distance of 360 kilometres! Why? Well, Mal created the adventure to honour the memory of his brother, Alan, who died as a teenager from leukaemia. In completing the 7in7 in 2009 Mal and his support runners raised over $85,000 for the Leukaemia & Blood Foundation, and so helped make a huge difference to people suffering from this cruel illness.
I had a school friend, Kahu Dixon-Grant, who died from leukaemia at a similar age, so Mal's story has really inspired me to get involved in this worthy cause. I will be showing my support for Mal's vision by joining in Day 1 (the Twin Lakes Marathon on November 28) of his intense 7-day odyssey through New Zealand's Southern Lakes region.
If you would like to show your support you can visit my page on the 7in7 website, and donate as much (or as little) as you like. Every cent helps, and every cent goes straight to the Leukaemia & Blood Foundation.
Click here: The 7in7 challenge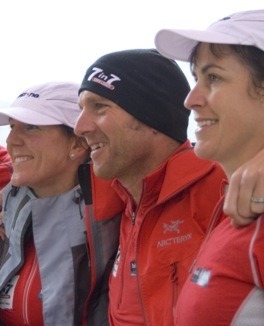 Once on the 7in7 website, you'll see a box saying "Click here to sponsor me" just above my picture. From the next page you can choose to donate by cash/cheque, direct deposit, or credit card. You can add your name, or keep in anonymous if you prefer. It only takes a minute or two to fill out the form, so, go for it!
Another way you can help is to forward a link to this page onto your family and friends, or by posting a link to the 7in7 webpage (listed above) on your Facebook page (if you're a Facebooker, that is!). If you have any questions or comments, feel free to email or call me.
Thank you for reading this, and I thank you in advance for any support that you can offer, be it a donation, or simply spreading the word out to others.
Cheers,
Steve
--
Steve Wilson is the co-founder and director of Aspiring Adventures, an adventure tour company running award-winning trips to Peru and other destinations. Find him on Google+ and Facebook. As well as running adventure tours, Steve is also an avid mountain biker, snowboarder and paraglider.