NZ Bike Magazine article about our Peru bike tours!
Steve and Katy meet up with Jimmy, a writer for Biking magazines, who publishes an article about our Peru bike tours - have a read!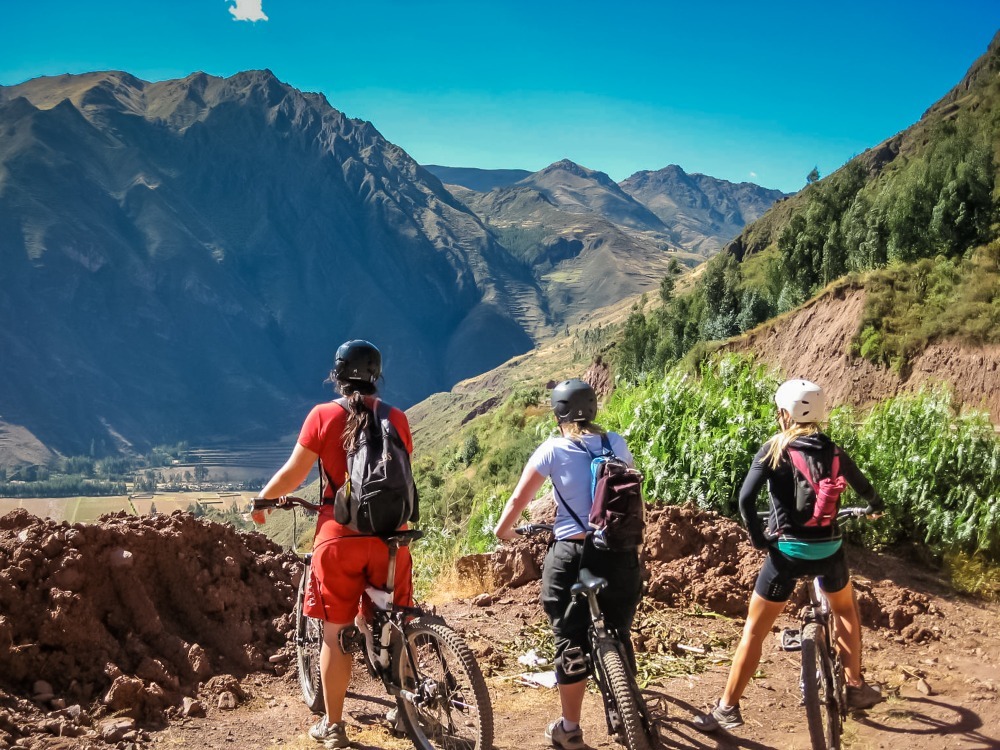 PERU BIKE TOURS
Most people when they think of Peru think about Machu Picchu first and foremost. Then maybe Lake Titicaca, the Nazca Lines, the Amazon jungle, Inca ruins and Spanish colonial cities. A select few are also well aware that Peru's Pacific coast offers some of the world's best surf.
What few people outside Peru know is that Cusco, the gateway city to Machu Picchu and one of the world's biggest backpacker destinations, is a downhill riders paradise. The steep hills around it are riddled with tracks made by people, sheep, llamas, and an ever-growing tribe of local biking enthusiasts.
There are literally dozens of tracks accessible by public transport (where your bike may share the roof of the bus with a crate of chickens) from Cusco, so half and full day missions are endless. Venturing a little further afield are world-class tracks (like the international Megavalanche course just outside Ollantaytambo, an hour and a half away), rides from one Inca ruin to another, and multi-day routes that wind through valleys inhabited by subsistence farmers.
"I've never seen anywhere like Cusco for the sheer amount of riding within striking distance - it's mind-blowing", says Steve Wilson, the Kiwi co-director of Aspiring Adventures, a boutique tour company specialising in Peru bike tours.
The itinerary of Aspiring's 12-day Peru bike tour is a good summary of what's on offer in and around Cusco: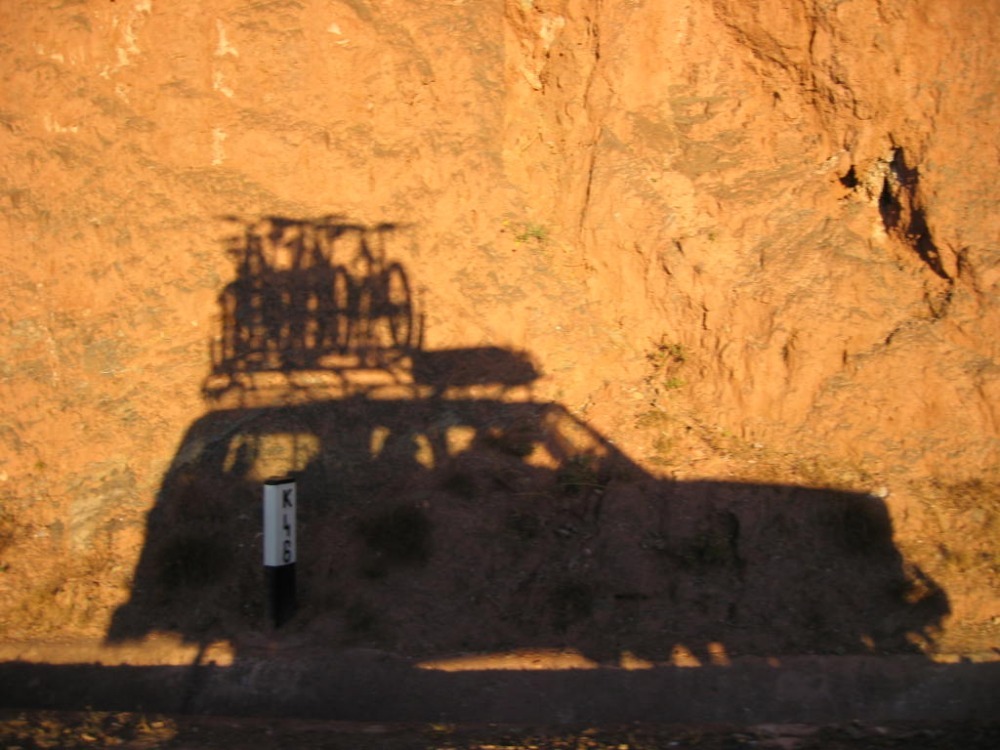 "We start with a few laps of Yuncaypata - this is the hill just outside town that the locals head up to when they have half a day free. There are dozens of routes formed by llamas, farmers, and local clubs, and you just cruise down on anything from easy dirt track to jumps and drops, right back into town. And then you jump back on the bus and do it all again!" says Wilson.
"The next day we head to Pisac in the Sacred Valley, a 40 minute drive away or a beautiful couple of hours ride - either straight down the paved road, overtaking buses and cars, or down the single track that runs down the side of the road. One of the great things about Cusco, is how often there are easy and hard options right next to each other, so we're always able to cater to all levels of ability.
"After that we head out for a very special mission, a two day ride through the Lares Valley, a couple of hours from Cusco. This is amazing stuff - this area is popular with trekking companies which send people out to walk through remote farmland and villages and see people still living in a traditional way, tending their crops and herds of llamas and alpacas. We go one better by turning up on bikes and blowing the locals' minds. The tracks made by the animals are perfect for riding and we cruise down the valley for two days, camping overnight along the way.
"Next we have maybe Cusco's standout bike day trip. It's the most commercial of all the rides we do on this trip, due to the fact that we start at one Inca ruin - Moray, a group of mysterious amphitheatres - and finish at another: Salineras, a still-working Inca salt factory that has to be seen to be believed. In between is fast dirt road and a series of fun switchbacks.
"Finally, we start heading for Machu Picchu. We take a whole day along the way to explore the Megavalanche route outside Ollantaytambo - this is really gnarly stuff but luckily, there's also a sealed road that loops down this big steep valley, so everyone can do just the sections of the racetrack they can handle, with fun speedy road sections in between.
"The next day we ride down into the Amazon Basin. There is a massive altitude change from 4,350 metres where we start, down to about 1,100 metres where we finish at Santa Teresa. The scenery and change in vegetation as we drop from a snow-capped pass into the high jungle are amazing.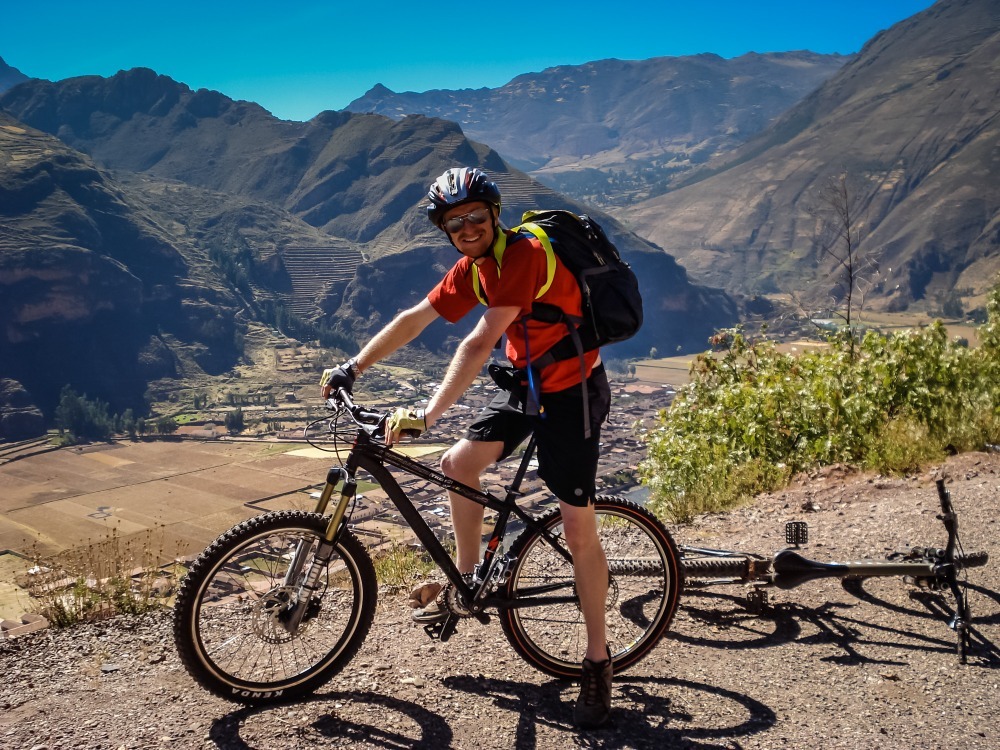 "After this we say goodbye to the bikes and head through to Machu Picchu on the train. If we could get there by bike, we would! We have a day at Machu Picchu, then head back to Cusco where the trip ends."
The trips are guided by Aspiring's other director, Australian Katy Shorthouse, a long-time resident of Cusco. As well as guiding adventure trips in Peru, Ecuador, Chile and Costa Rica for the last six years, she is the author of the Cusco and Lake Titicaca chapters of the new edition of the Lonely Planet guide to Peru. She also owns a bar in downtown Cusco, so post-ride beers are taken care of!
"Running these trips is the best thing in my year," says Shorthouse. "The riding around here is just outrageous, and the best thing about it is that there's something for every ability level on every day - nobody needs to sit out, and nobody gets bored. And riding past ancient ruins and llama farms is pretty unforgettable."
Aspiring Adventures runs two Cusco mountain biking trips a year. 2010 dates are June 6 and September 12, and there are still limited spaces available on both trips.