Where our environmental donations go
The $20 we choose to donate per guest goes to three different organisations: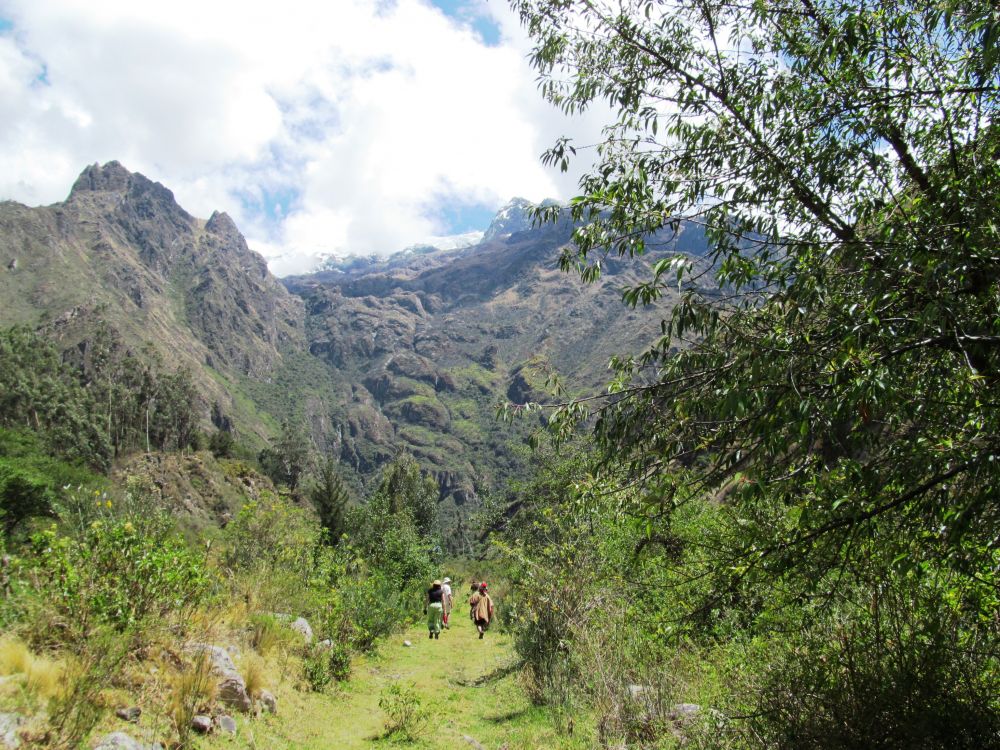 1. Carbon offset: direct accountability
Your trip with us is not just carbon neutral, but carbon negative.
We offset your trip, including your international flights (as well as all our office and staff travel emissions), through our industry association, the Adventure Travel Trade Association (ATTA.) ATTA's Neutral Together program funds audited, accredited renewable energy and reforestation projects.
The cool thing is, ATTA puts together offsets from all its members and aggregates them, so we get bulk rates. We initially calculated that $20 is what it would cost us to offset each guest, and by joining forces in this way, we end up spending less than $15 per person, so we have a fair chunk left over to donate to other causes.
So your trip – and Aspiring's administration - is not just carbon neutral, but environmentally positive. And we, and you, are donating a significant amount to two more environmental organisations, World Land Trust and EcoAn.
More information about ATTA's Neutral Together program
2. World Land Trust: thinking globally
In the course of our research into the many means available for climate change mitigation, we developed a view that globally, our best move is to prioritise keeping existing wild vegetation in the ground. So we went looking a reputable organisation doing this, and found World Land Trust. These guys have been funding land purchase for conservation, and (importantly!) keeping it safe through ongoing funding for local guardians, for 30 years. More than 4 million acres of land in the world are protected through their work, and their massive credibility is assured when you hear Sir David Attenborough is a patron, and says 'the money that is given to the World Land Trust, in my estimation, has more effect on the wild world than almost anything I can think of.'
More information about World Land Trust
3. EcoAn: acting locally
Asociacion Ecosistemas Andinos is a respected grassroots Peruvian NGO whose mission is to recuperate and protect the world's highest forests.
The Queuña is the native tree of the tropical Andes, and the only tree in the world that grows above 4500 metres (15,000ft)! It creates a unique ecosystem that's home to pumas, osos de anteojos (Paddington bears), condors and more. The introduction of eucalypts and the expansion of grazing land has seen Queuña forest coverage dwindle drastically, and the sierra above the Sacred Valley changed to a drier, emptier place.
EcoAn plants queuña trees at a cost of $1 per tree. This cost includes coordinating volunteer planters, fencing where necessary, empowering local communities to care for baby forests, and raising up thousands of seedlings to plant each year.
We kicked off our commitment to environmental giving by donating $500 to an EcoAn treeplanting day in the Sacred Valley in December 2019, so Aspiring and our guests are already directly responsible for planting 500 queuñas. With your help we will bring this this well into the thousands in 2020!
So, these are the three places to which your money will go, if you choose to add to the $20 we donate for each guest. We are not able to issue a tax receipt for these donations. If you'd like to donate but need a tax receipt, please donate directly to World Land Trust here.